Susan Dumais
<![if !vml]>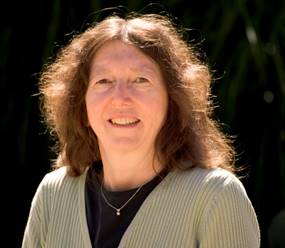 <![endif]>
---
Distinguished Scientist & Deputy Managing Director, Microsoft Research Lab, Redmond
Manager, Context, Learning and User Experience for Search (CLUES) Group, Microsoft Research
E-mail:
sdumais@microsoft.com
HomePage
:
http://research.microsoft.com/~sdumais
Mail:
One Microsoft Way, Redmond WA 98052-6399, USA
---
Research Activities:
I am interested in algorithms and interfaces for improved information retrieval, as well as general issues in human-computer interaction. I have been at Microsoft Research since July 1997.  My current research focuses on gaze-enhanced interaction, the temporal dynamics of information systems, user modeling and personalization, novel interfaces for interactive retrieval, and search evaluation.  Previous research studied a variety of information access and management challenges, including personal information management, desktop search, question answering, text categorization, collaborative filtering, interfaces for improving search and navigation, and user/task modeling.  I have worked closely with several Microsoft groups (Bing, Windows Desktop Search, SharePoint Portal Server, and Office Online Help) on search-related innovations. 
Prior to coming to Microsoft, I co-developed a statistical method for concept-based retrieval known as Latent Semantic Indexing. You can find pointers to this work on the Bellcore (now Telcordia) LSI page.
Workshops, Collaborations and Papers:
Other Papers and Talks Online:
Awards and Activities:
Family Pics:
Last Updated:
04/10/2014